Animal Rubber Matting/stable rubber mat/Rubber Cow Stable Mat(GM0421)
Qingdao Guangneng Rubbers & Plastics Chemical Co., Ltd supply cheeper good quality Horse stall mats,Cow horse matting, Agriculture rubber matting ,Horse rubber mat.
Specification: 1830*1220*10mm/12mm/17mm
Weight: 28/34/44kgs
Specific Gravity: 1.5;
Tearing: 2.5Mpa;
Tension: 200%;
Hardness: 55-65;
Anti slip rubber mat
Wide Ribbed Matting (stable mat)Provides more horse & cows comfortReduces bedding costs for long-term cost savings.
Horse stable rubber mat
100% high quality non porous rubber mat
Provides more horse & cows comfort
Reduces bedding costs for long-term cost savings
Embossed top surface provides traction & reduce injuring Insulates against cold and damp
Grooved underside for effective drainage
Also suitable for horsebox floors and ramps
Designed to withstand heavy-duty wear and tear
Easy to clean and install
| | | |
| --- | --- | --- |
| 1830*1220*10mm | 26kg/pc | 17.85 usd/pc |
| 1830*1220*12mm | 32kg/pc | 21.30 usd/pc |
| 18201220*15mm | 39kg/pc | 24.80usd/pc |
| 1820*1220*17mm | 44kg/pc | 25.60 usd/pc |
| 1000*1500*17mm | 31kg/pc | 21.00 usd/pc |
Applications: Commercial & Residential
Horse Stalls - Foaling Stalls - Muddy Areas - Barn Walkways - Wash Rack Areas - Aisle-ways
Why use Stall Mats?
Dirt floors are difficult to manage and keep clean. Digging out "problem areas" is a constant nuisance. Stall Mats eliminate "digging" by giving you an even floor that provides stress-relieving qualities for your horse while reducing cleaning time. No more digging out wet spots. A small amount of bedding used in conjunction with the mats absorb the wet spots on top of the mat, allowing you to clean nearly 100% of waste and odor.
Concrete floors are easy to clean, but are uncomfortable to stand on for long periods of time, even for humans. Large amounts of bedding are required to offer the cushioning support needed for the horse. Stall Mats are easily installed over a concrete floor. Their soft, durable surface allows maximum support and traction for your animals. It reduces the amount of stress on your horse's legs, back, and muscles while standing, and at the same time offers you a floor that is easily cleaned.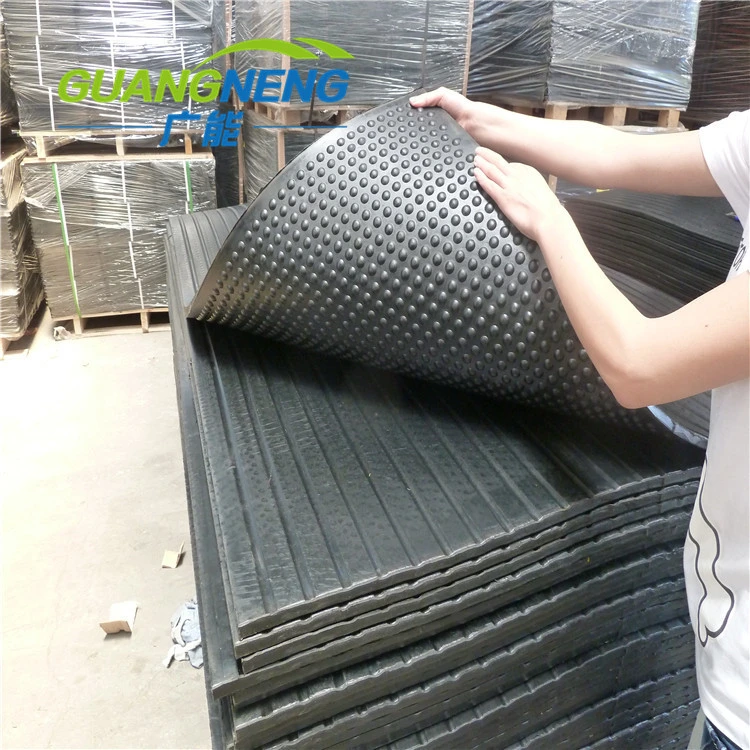 Benefits:
Thick and tight fitting
Excellent cushioning for increased comfort & safety
Reduced cleaning time
Easily installed
Custom cut puzzle pieces
Prevents damage to floors from pawing horses
10 year warranty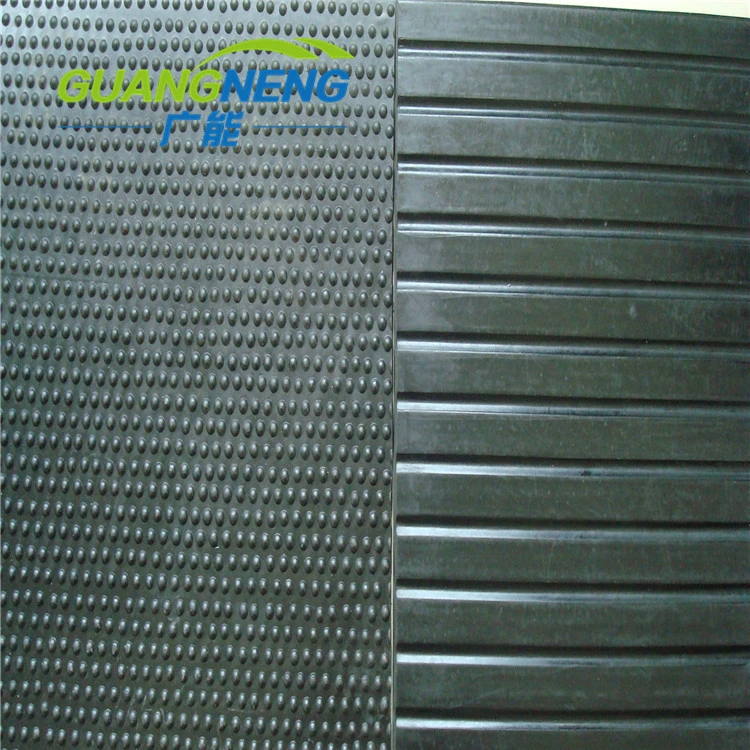 We are a professional manufacturer of many kinds rubber mat, rubber tile, rubber paver, rubber sheet, rubber floor and other rubber products since 2001.Please feel free to contact us for more information. We look forward to receiving your correspondences in the near future.
Our company also produce the following products: If you are interested in our products, please contact Alice.
Qingdao animal husbandry pad, rubber mat, rubber oil fence, hole pad, safety mats, anti-skid pads, kitchen rubber pad, rubber sheet rubber flooring Scotch
Rubber pad rubber cushion mat
Wear non slip rubber pad rubber pad color rubber pad fatigue resistant rubber pad Hotel anti-skid pad outdoor rubber pad
Antistatic rubber pad oil resistant rubber pad insulating rubber pad flame retardant rubber pad color rubber mat
Bath mat rubber matAnti-Slip Mat
Abrasion proof rubber plate acid and alkali resistant rubber slab non slip rubber plate color rubber sheet rubber insulation board anti-static rubber sheet
Oil resistant rubber plate rubber board factory Qingdao rubber board industrial rubber sheet rubber fender
Non slip rubber floor wear-resisting rubber floor color rubber floor insulation rubber flooring flame retardant rubber floor