Interlocking Rubber Mat Non-Skid Rubber Mat Oil Resistance Hotel Rubber Mat
Interlocking Tile Non-Skid oil resistance Hotel rubber mat
Our company:
Qingdao Guangneng Rubbers and Plastics Chemical Co., Ltd. Is a
Professional manufacturer of many kinds rubber mat, rubber tile, rubber
Paver, rubber sheet, rubber floor and other rubber products. All products
Can be made into colorful, anti-slip, safe, anti-abrasion, weather-
Resistance, acid and alkali-resitance, etc. So they are widely used in
Paving the home yard, playground, kindergarten, gymnasium, hospital;
Kitchen, laboratory, side walk and other public places. Also our location
Of a convenient transportation network;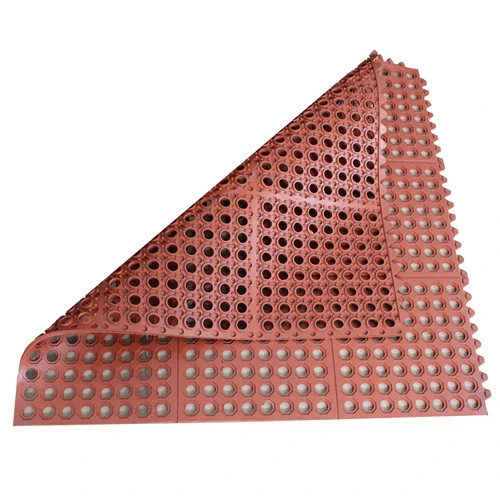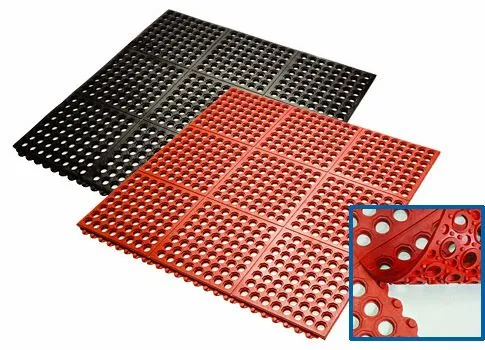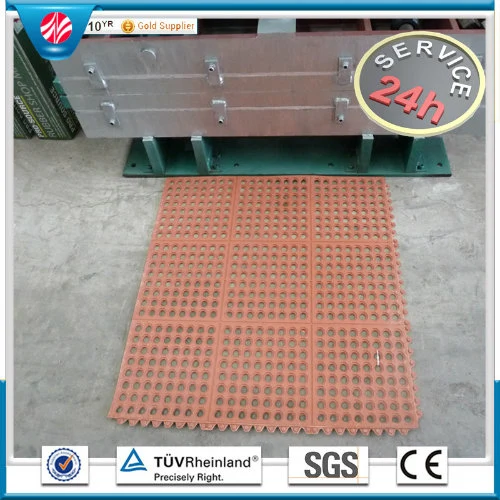 The company has benn an ISO 9001 certificated manufacturer. In 2001, we got
License to run import and export business directly ;
It was appreised as a High-tech Contract-abiding and trustworthy Enterprise, while was Recommended by China Rubber Industry association;
We enjoy a good Reputation in all our markets;
Our company always seeks high efficiency High prestige and high quality;
Our aim is to offer high quality ;
Products, best price and good service;
Interlocking Rubber Mat Non-Skid Rubber Mat Oil Resistance Hotel Rubber Mat:
1. Green environmental protection:
Natural rubber, synthetic rubber made from rubber drainage mat color use high quality, no pollution to the environment, lead is the green environmental protection product ;
No pollution, anti mildew, to achieve environmental protection, hygiene requirements.,
2 wear- resistance, anti slip, anti fatigue:
Rubber drainage mat color of a natural rubber and nitrile rubber produced. Have good wear resistance and oil resistance, aging resistance, durability. Good elasticity and slip resistance, reduce the collision damage, effectively guarantee the safety. Because of the elasticity of the rubber, which can alleviate the impact force, fatigue degree also can greatly lower the operating workers;
3 drainage for strong:
The seepage of the unique, can be quickly absorbed and excreted moisture, keep the ground dry fast ;
4 Rich with color;
Rubber drainage mat rich color, variety, can meet the needs of office buildings, hotel buildings, kindergartens, exhibition hall and other places of bright color, beautiful patterns, demand. Bright colors, beautiful generous, can be produced according to customer needs in different colors and specifications;
5 simple :
The rubber pad laying directly, fast and convenient installation and disassembly is simple, do not need to use adhesive, convenient disassembly cleaning;
6 a wide range of applications:
Rubber drainage mat color can be widely used in kitchens, sports stadiums, amusement park, home gardens, gym, ship deck, schools, office buildings, hospitals, public corridors, purifying workshop, electronic workshop, laboratories, computer rooms, power plants and other places;
Jenny Zhang
Qingdao Life Angel Protection Products Co.,Ltd.
Qingdao Guangneng Rubbers & Plastics Chemical Co., Ltd.
Website:guangnengchina.en.made-in-china.com