Anti-Slip Rubber Mat Anti-Fatigue Rubber Mat Kitchen Rubber Mat
premature wear. Life expectancy is 3-8 years.
size

1524*914*12mm(3'*5*1/2")

weight

8kg/pc

color

black,red,green,blue,etc

application

Cooking Areas
Meat Departments
Bakery Departments
Bar Areas etc
USA, UK, Australia rubber mat
Features of this mat:
1. The rubber mat keep your employees comfortable.
2. Reduces feet and back fatigue
3. ISO9001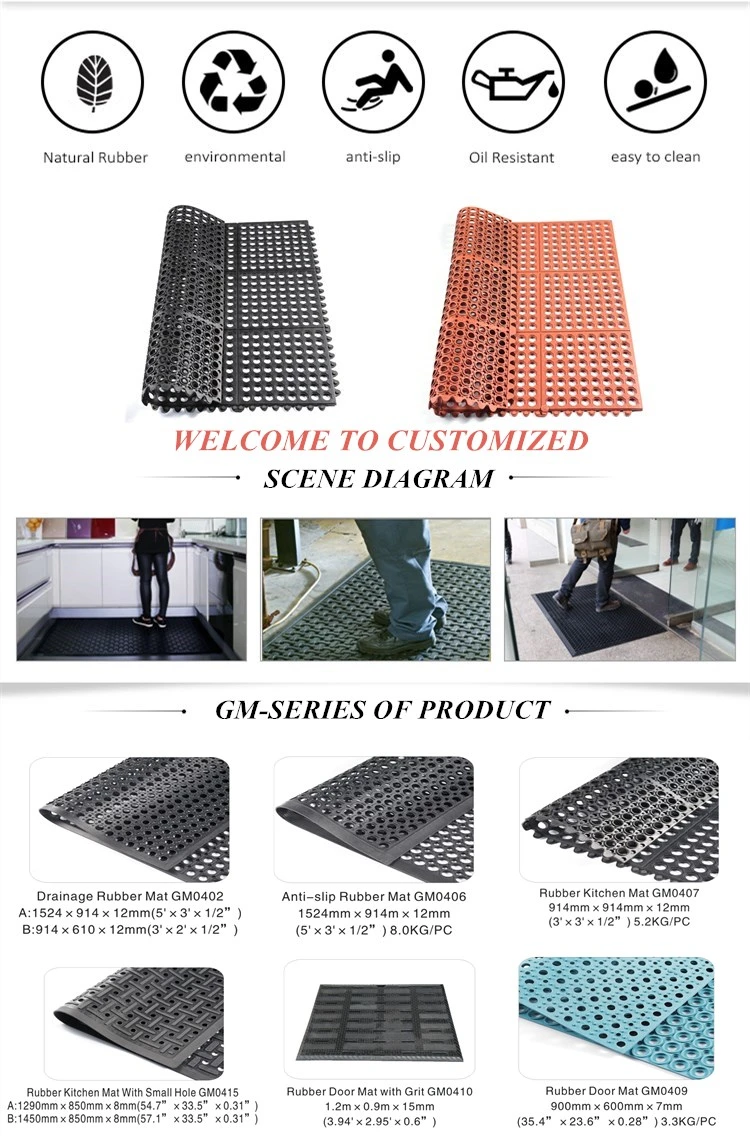 Material:
Red Natural Rubber
Applications: Commercial & Residential
Automotive Manufacturing - Assembly Lines - Chemical Plants - Furniture Manufacturers - Service Counters - Shipping and Receiving Areas - Factory and Fabrication - Food Preparation Areas - Security Stations - Exercise Rooms - Meat Processing, Cold Storage - Coffee Shop, Snack Bar - Bar Areas, Cook Lines - Service/Information Desk - Cashiers Cage, Bell Stand

Comfort Mat is the human resource manager's solution to slips and falls, and reduction of strains, pains, and worker's compensation claims related to prolonged standing. This is the softest, most comfortable mat available. Comfort Mat is impervious to acids, chemicals, and petroleum products


Warranty:
The Comfort Mat is guaranteed against defects in materials and workmanship for two years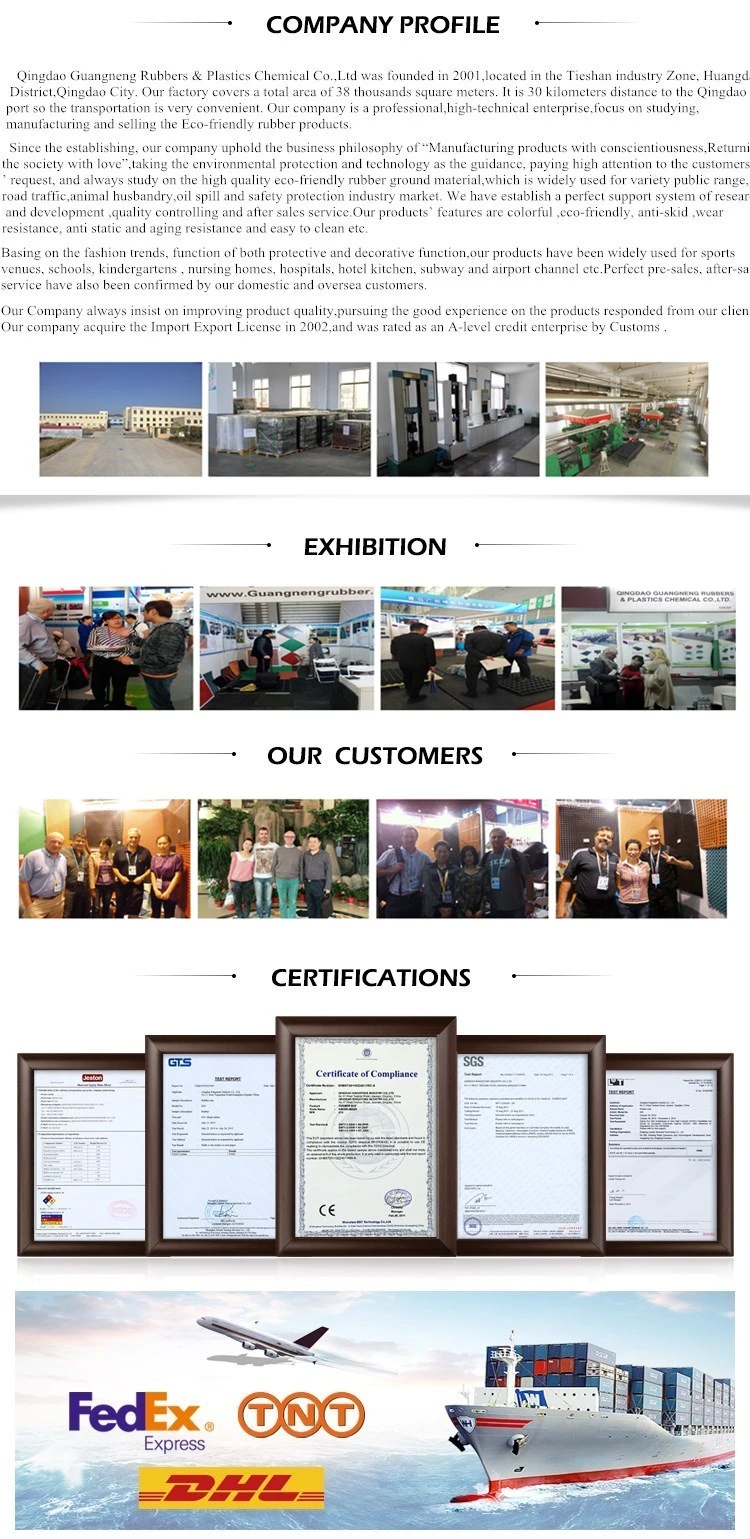 Qingdao Life Angel Protection Products Co.,Ltd.
Qingdao Guangneng Rubbers & Plastics Chemical Co., Ltd.
Website: guangnengchina.en.made-in-china.com