rubber kitchen mats, hotel rubber mats,Kitchen Rubber Mat (HOT)
That kind rubber mat can used in kitchen,hotel,boat deck.
And it has more advantages:
1)Rubber safety mat
2)With many holes, supply OEM
3)Size: 3'*5'*1/2''
4)Pass ISO9001
Kitchen Rubber Mat
Kitchen Rubber Mat
Uses: Wet, dry and greasy areas, as kitchen, workshop, playground
Compounds: Common, Grease Resistant - Natural rubber, Grease Proff- Nitrile Rubber
Colors: Common-Black, Grease Proof-Red, Grey
Use: The product is widely used in commercial kitchen and industrial sites to improve drainage, which can keep clean and dry. With good skid-proof and oil-proof effect, the product is made of environmental-friendly native rubber, and is characterized by handsome appearance, durability, drainage and non-skid, and convenience in cleaning and carrying.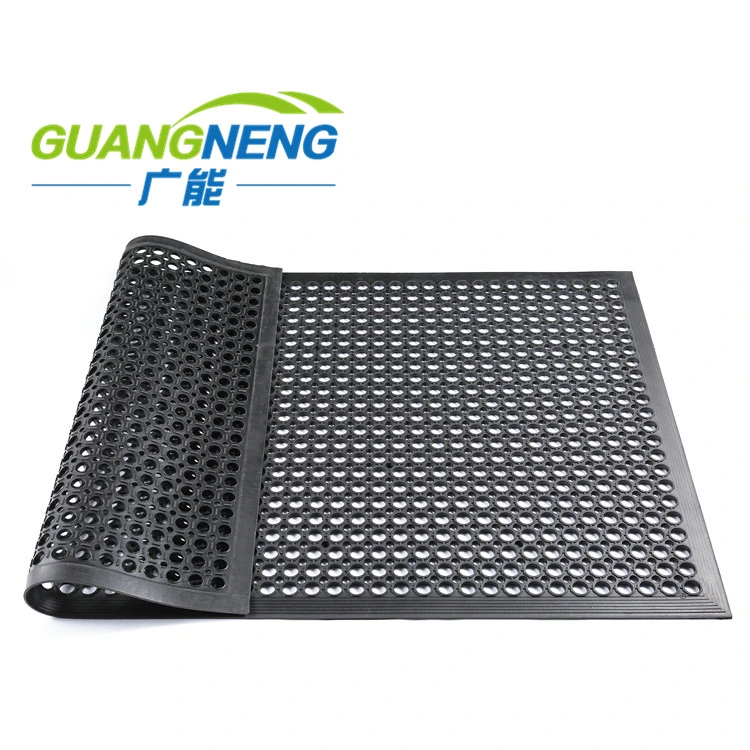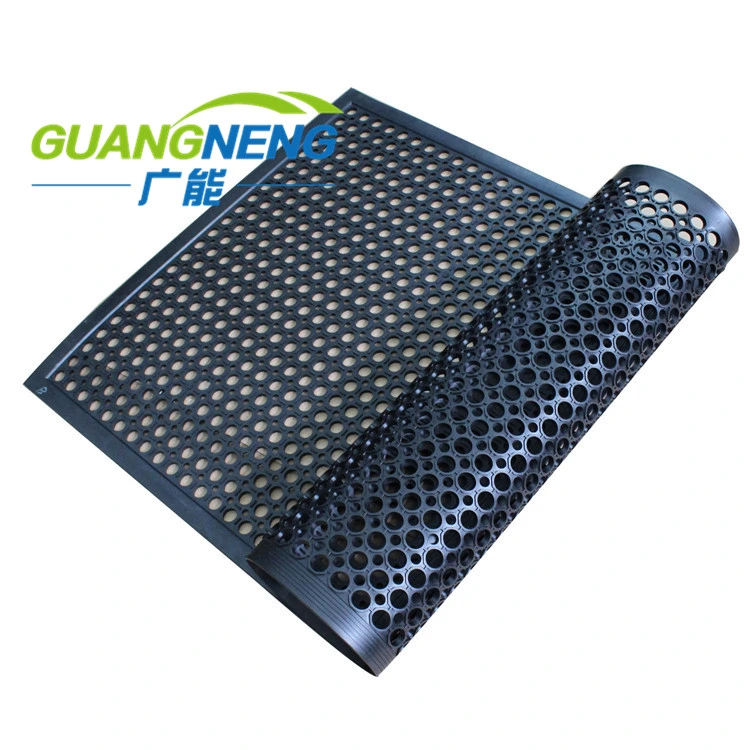 I am looking forward to your inquiry.
size
1524*914*12mm;3'*5'*1/2"
weight
8.2kg/pc
color
black,red,green,blue,etc
application
Cooking Areas
Meat Departments
Bakery Departments
Bar Areas etc
Features:Oil-Proof, Anti-Slip, Anti-Fatigue
Export Experience:14 Years
Design:Anti-Fatigue and Anti-Slip Design
Main Client:USA, Australia, Europe
Lifetime:More Than 3 Years
Certificate:IS9001:2008, En1177
The Product Name:GM0406
Thickness:12mm
Main Usage:Workshop, Hotel, Indoor
Packing: wooden pallets and carton + winding film, can according to the customer request to packaging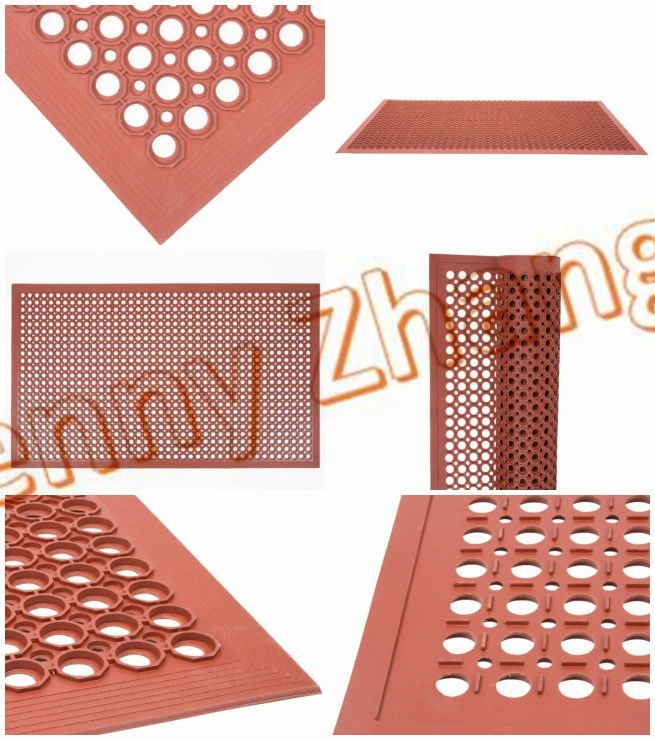 We are a professional manufacturer of many kinds rubber mat, rubber tile, rubber paver, rubber sheet, rubber floor and other rubber products since 2001.Please feel free to contact us for more information. We look forward to receiving your correspondences in the near future.
Our company also produce the following products: If you are interested in our products, please contact Alice.
Qingdao animal husbandry pad, rubber mat, rubber oil fence, hole pad, safety mats, anti-skid pads, kitchen rubber pad, rubber sheet rubber flooring Scotch
Rubber pad rubber cushion mat
Wear non slip rubber pad rubber pad color rubber pad fatigue resistant rubber pad Hotel anti-skid pad outdoor rubber pad
Antistatic rubber pad oil resistant rubber pad insulating rubber pad flame retardant rubber pad color rubber mat
Bath mat rubber matAnti-Slip Mat
Abrasion proof rubber plate acid and alkali resistant rubber slab non slip rubber plate color rubber sheet rubber insulation board anti-static rubber sheet
Oil resistant rubber plate rubber board factory Qingdao rubber board industrial rubber sheet rubber fender
Non slip rubber floor wear-resisting rubber floor color rubber floor insulation rubber flooring flame retardant rubber floor