| | |
| --- | --- |
| Name | interlocking stable rubber mat roll |
| Item No. | GM0425 |
| Thickness | 24mm |
| Width | 723m |
| Length | 1205m |
| Density | 1.5 |
| Tearing | 4.5mpa |
| Tension | 300% |
| Color | Black, red, green or customized |
Rubber Stable Mat, Animal Rubber Stable Mat,horse stall Rubber MatNO:GM0425
size:1205*723*24mm
weight:24kg/pc
color:black,blue
Characteristics:
This Cow rubber mat has many advantages:
1,antislip, antistatic, easyclean and easy to replace etc.
2,this Cow rubber mat is elastic, so it is durable in use.
3,this Cow rubber mat is well drained, non-poisonous.
4. Wear resistince ,Resistconce oaging, safety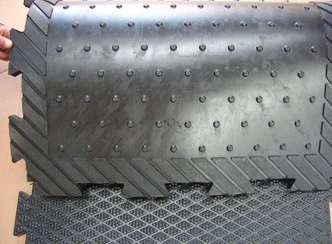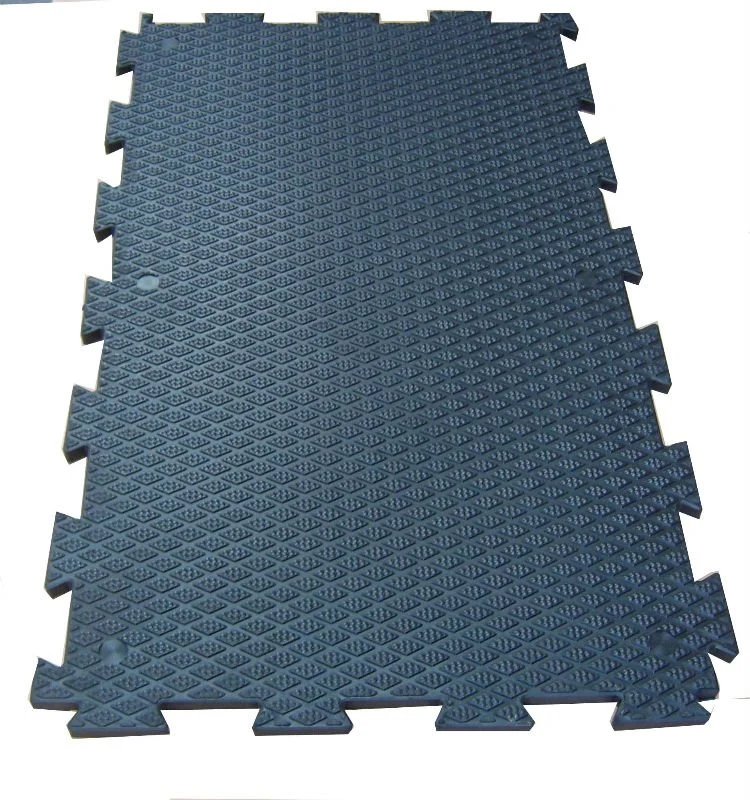 Usage:
This Cow rubber mat mainly be used to cowshed,stable and hoggery etc.This
Cow rubber mat can protect cattle against fall damage.the most important
is the Cow rubber mat can prevent cattle from many skin and foot disease.
It is the best choice for cattle farmers.
Our mat has gained acceptance at equine, livestock and animal industry all over the world. The benefits of reducing mucking out time, lower dust levels and improved hygiene mean that our horse table rubber mat is the best choice of breeding industry.
Interlocking rubber cow mats, many bumps on its surface.
2. Featured by shock absorption, noise reduction, pressure resistance, and wear resistance;
3. Safe, eco-friendly, water-proof and anti-skid;
4. Easy to install and maintain.
5. Applicable to cow stable, horse stable.
rubber stable mat,rubber horse mat,aging resistance rubber horse mat
Advantage:
-100% high quality non porous rubber mat
-Provides horse & cows more comfortable and soft lying area and maximizes the natural resting period
-Reduces bedding costs for long-term cost savings
-Embossed top surface provides traction & reduces injuring, against cold and damp, providing warmth.
-Grooved underside provides effective drainage
-Also suitable for horsebox floors and ramps
-Designed to withstand heavy-duty wear and tear
-Easy to clean and install
-Easy to clean, it creates a secure and satisfy environment for the animal.
- Encourages cow to stand during defecation and urination
- Unique anti-bacterial surface
-High shock absorbency protects the knees during rising and lying down, and -reduces lameness and stress
- Increases blood supply to teats and udder
- Increases productivity & profitability
- Reduces laminitis and lameness
- Reduces workload
Shipment
1. By Express, like DHL, UPS, FEDEX, TNT
2. By sea in usually since our products are heavy goods.