Horse Rubber Stable Mats EPDM Flooring Durable Dog Bone Shaper Rubber Paver

Environmentally friendly and fully reversible SP-BN recycled rubber floor tiles let you create a safe, comfortable, protective floor covering within minutes. The interlocking bone shape tiles work like puzzle pieces that easily fit into place, creating a fit so precise; its seams are virtually invisible. You can transform hard, old, worn out flooring in your basement, horse stable,outdoor playground flooring. Our Strong Rubber Tiles offer excellent recycled rubber tiles solutions for residential and commercial users, demanding top quality interlocking rubber floor tiles. Corner, border and center cut tiles options help make small kits for easy handing, but more importantly the multiple cut options make wall to wall installation a breeze. An added bonus is that the locks on the tiles are precison cut. This ensures seams to appear nearly seamless. The tiles are safe to use indoors and out and can be lose laid, which saves you from applying adhesive during installation. The rubber tiles are come with a full eight year limited warranty.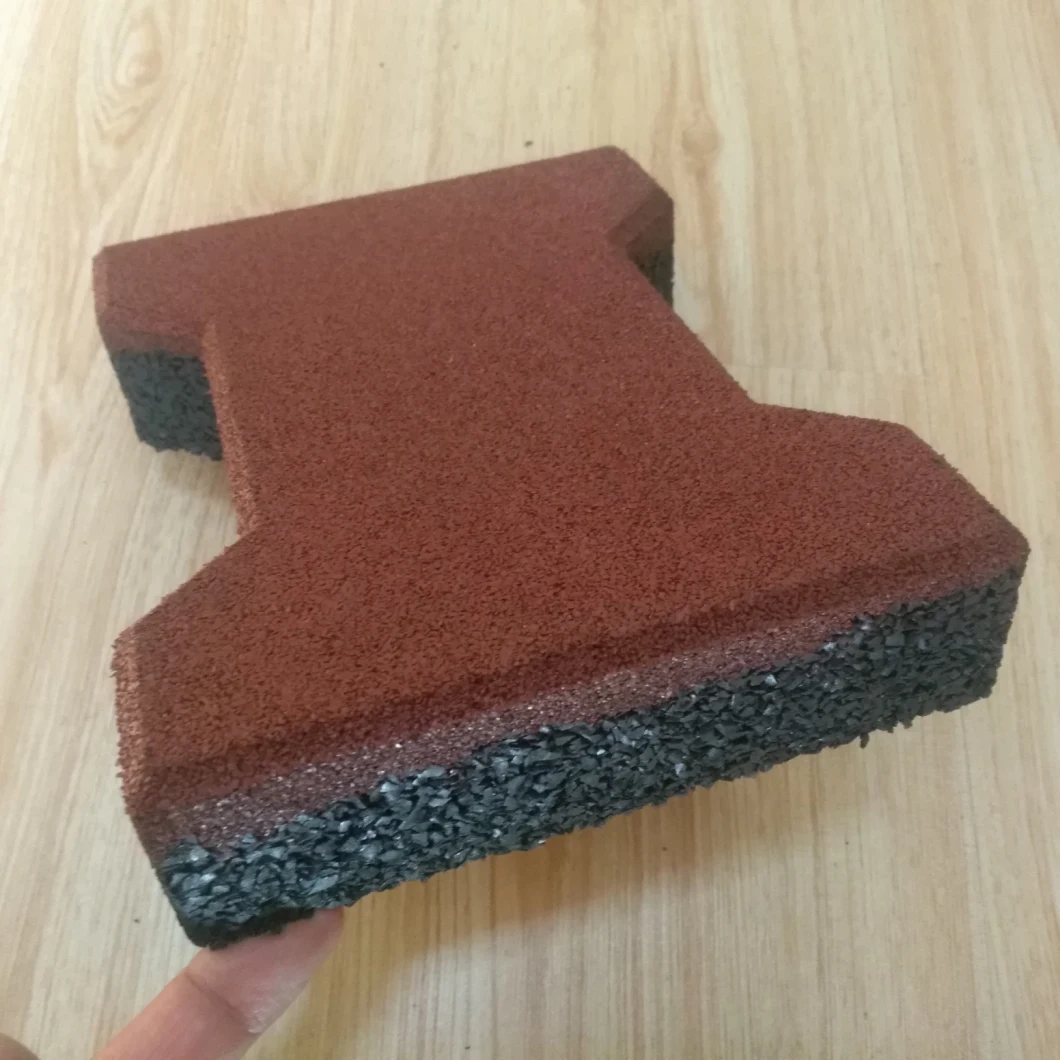 Product Description
Item

Dog bone shape rubber tiles

Size

200*160mm

Thickness

23mm, 25mm, 43mm, 45mm

Material

100% High quality SBR rubber granules, Colorful EPDM granules

Color

Red, green, grey, blue, black or black+15% colorful EPDM flecks

Temperature

From -40ºC to 180ºC

Tolerance

From +/- 0.01mm to +/-3.05mm

Hardness

From 30 Shore A to 90 Shore A

Delivery time

Less than 5 days for 100 square meter

Certificates

CE, ISO, SGS, EN1177

Payment

T/T, Western Union,BANK TRANSFER etc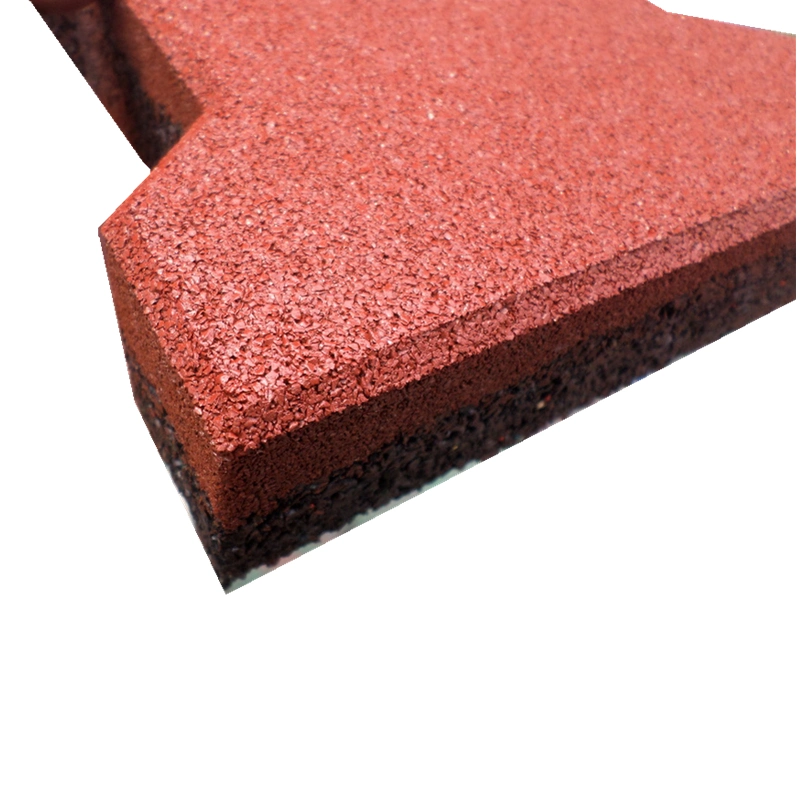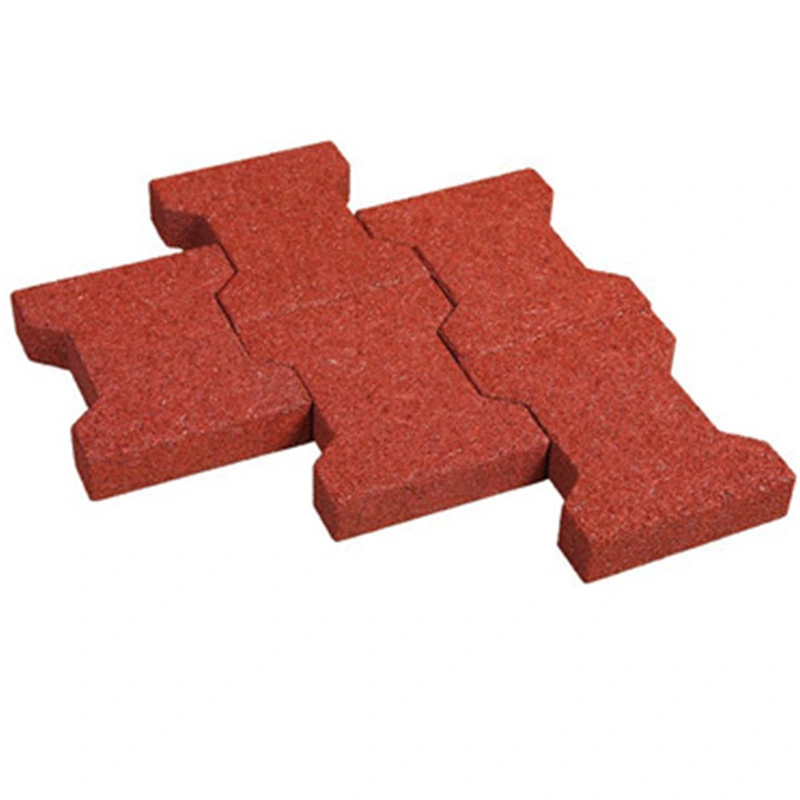 Dog-Bone Rubber Tiles/Rubber Flooring/ Rubber Mat for House Road
* Our stable horse mat can prevent horse form limb hoof disease, joint disease.
* Comparing with cement floor, wooden floor, our horse rubber mat can functions as to reduce the horse's hoof disease, joint disease incidence rate significantly.
* Using our rubber mat can make your stables looks neat, clean, comfortable, elegant appearance.
* Our rubber mat have very good anti-slip efforts which can avoid slipping, falling of horse, then reduce the medical cost.
* The elastic and special surface design can give a message effect on horse, can also avoid the fatigue of long time standing of horse.
* Low income, high returns , our horse mat has good corrosion resistance and aging characteristics with service life of at least ten years!
* Our SP-BN horse mat are heat and cold insulation, anti-moisture, an save straws paving expenses, and very convenient to install and use, very easy to clean.
* Enhance the horse reproduction ability.