rubber interlocking mat/stable/cow horse matting(GM0425)
Our mat has gained acceptance at equine, livestock and animal industry all over the world. The benefits of reducing mucking out time, lower dust levels and improved hygiene mean that our horse table rubber mat is the best choice of breeding industry;
1. More than 10 years production experience;
2. ISO 9001 standard;
3. Easy to install and maintain;
4. Round button, anti-skid;
Cow Horse Matting;
Interlocking rubber cow mats, many bumps on its surface;
2. Featured by shock absorption, noise reduction, pressure resistance, and wear resistance;
3. Safe, eco-friendly, water-proof and anti-skid.,
4. Easy to install and maintain;
5. Applicable to cow stable, horse stable;
Technical Specification
Model: GM0425
Material: Natural Rubber and recycled rubber;
Dimension: 120*723*23mm
Density: 1.5
Color: Black
Certificate: ISO9001: 2008;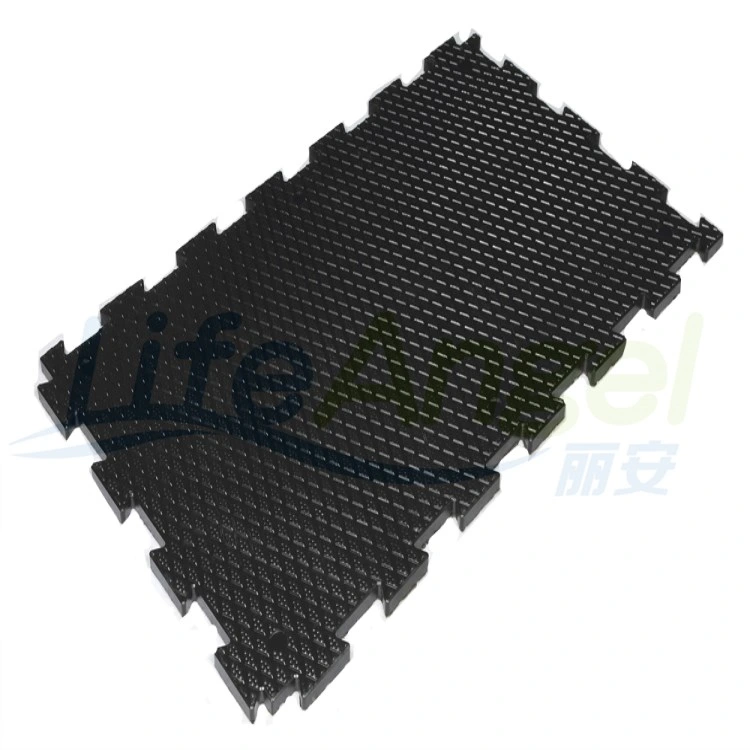 Advantage:
-100% high quality non porous rubber mat;
-Provides horse & cows more comfortable and soft lying area and maximizes the natural resting period
-Reduces bedding costs for long-term cost savings;
-Embossed top surface provides traction & reduces injuring, against cold and damp, providing warmth;
-Grooved underside provides effective drainage;
-Also suitable for horsebox floors and ramps;
-Designed to withstand heavy-duty wear and tear;
-Easy to clean and install;
-Easy to clean, it creates a secure and satisfy environment for the animal;
- Encourages cow to stand during defecation and urination:
- Unique anti-bacterial surface;
-High shock absorbency protects the knees during rising and lying down, and -reduces lameness and stress
- Increases blood supply to teats and udder;
- Increases productivity & profitability;
- Reduces laminitis and lameness;
- Reduces workload;
Rubber Interlocking Mat/Stable Rubber Mat/Cow Horse Matting:
QINGDAO GAUNGNENG RUBBERS & PLASTICS CHEMICAL Co., Ltd is a professional manufacture of rubber products, and we have 14 years of exporting experience, knowing customers' need, continually improving the product quality, reacting faster and faster to customers' requirements.,
If you have any question, please contact Alice. at any subject at any time;
Thanks !
| | |
| --- | --- |
| Name | Stable rubber mat roll; |
| Item No. | GM0425 |
| Thickness | 24mm |
| Width | 723mm |
| Length | 1205mm |
| Density | 1.5 |
| Tearing | 4.5MPa |
| Tension | 300% |
| Color | Black, red, green or customized ; |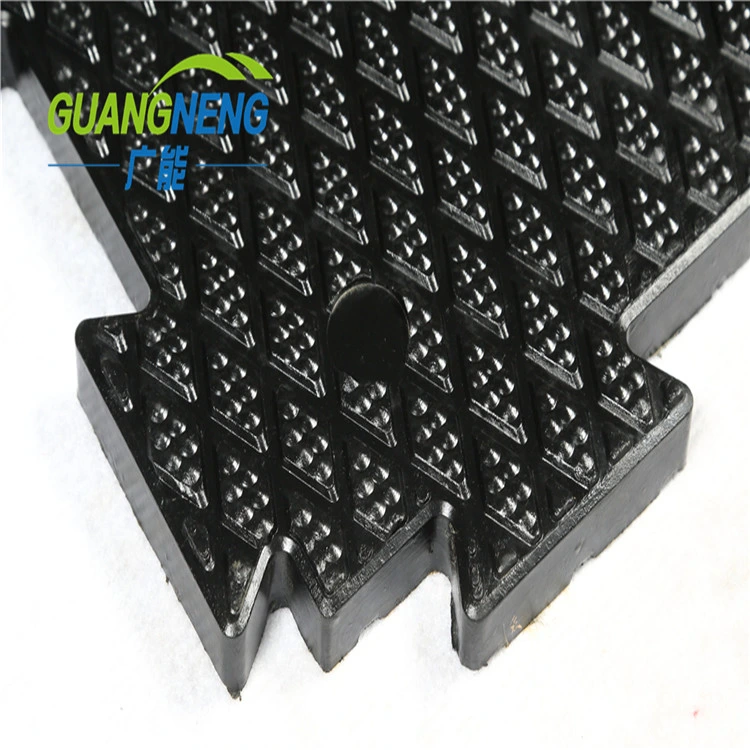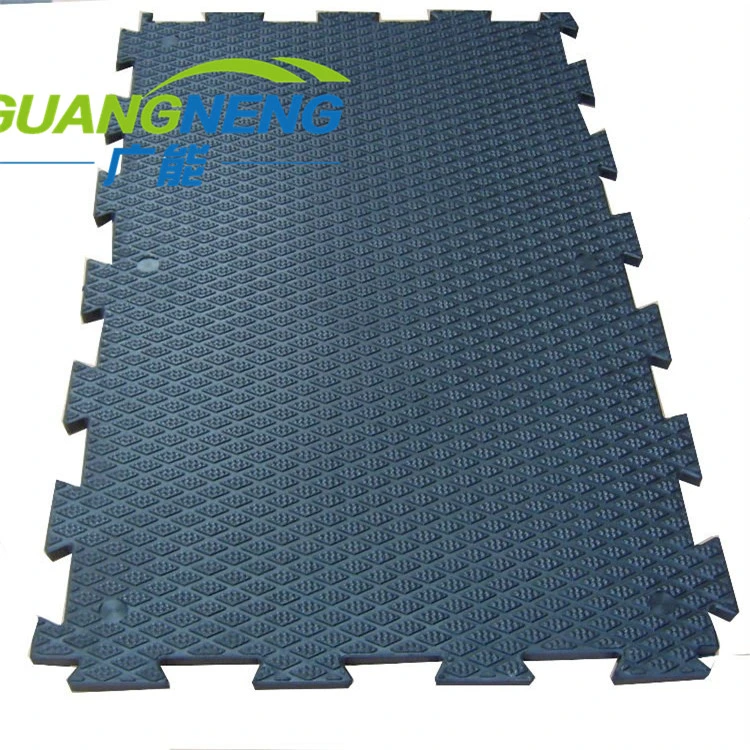 We are a professional manufacturer of many kinds rubber mat, rubber tile, rubber paver, rubber sheet, rubber floor and other rubber products since 2001.Please feel free to contact us for more information. We look forward to receiving your correspondences in the near future;
Our company also produce the following products: If you are interested in our products, please contact Alice.,
Qingdao animal husbandry pad, rubber mat, rubber oil fence, hole pad, safety mats, anti-skid pads, kitchen rubber pad, rubber sheet rubber flooring Scotch;
Rubber pad rubber cushion mat;
Wear non slip rubber pad rubber pad color rubber pad fatigue resistant rubber pad Hotel anti-skid pad outdoor rubber pad ;
Antistatic rubber pad oil resistant rubber pad insulating rubber pad flame retardant rubber pad color rubber mat;
Bath mat rubber matAnti-Slip Mat;
Abrasion proof rubber plate acid and alkali resistant rubber slab non slip rubber plate color rubber sheet rubber insulation board anti-static rubber sheet ;
Oil resistant rubber plate rubber board factory Qingdao rubber board industrial rubber sheet rubber fender
Non slip rubber floor wear-resisting rubber floor color rubber floor insulation rubber flooring flame retardant rubber floor;