Rubber Stable Mat/Antibacterial Rubber Mat/Anti-Slip Animal Rubber Mats

*Anti-slip animal hoof design
*Non porous/absorbing
*Easy to clean design
1. The available size: 4'x6'x18mm
2. Weight: 42kgs
3. Surface: Cobbled top Broad Ribbed Base
4. Hardness: 50/60Shore
5. Package: Wood Pallets
6. Volume of a 20`container: 430pcs

About Animal Rubber Mats
1. The best choice for preventing cows/horse get concussion from concrete floors by providing a warm insulating layer
2. Reducing stress on the legs when horses are standing on the rubber stable mat.
3. With appropriate bedding helps horses reduce the risk of respiratory disease.
4. Significant time saved in mucking out.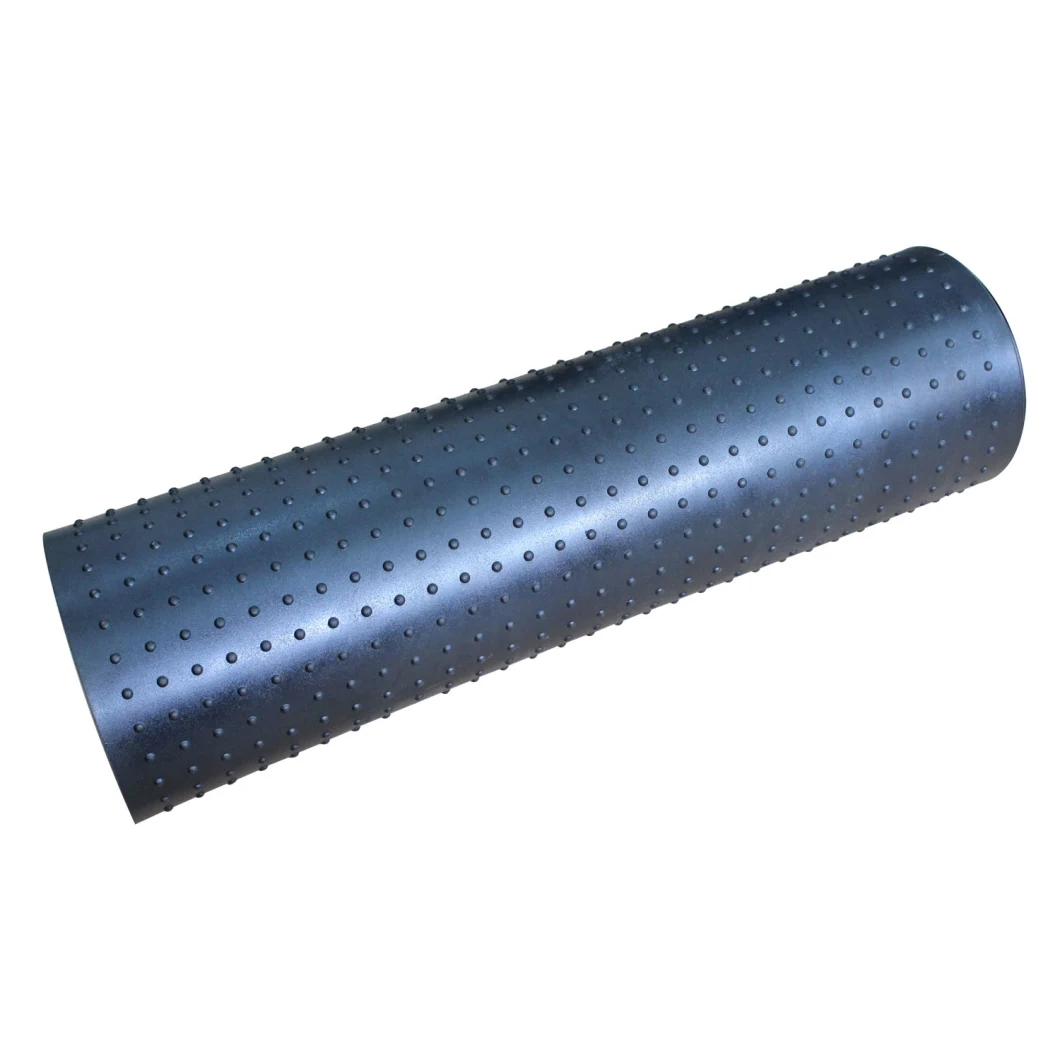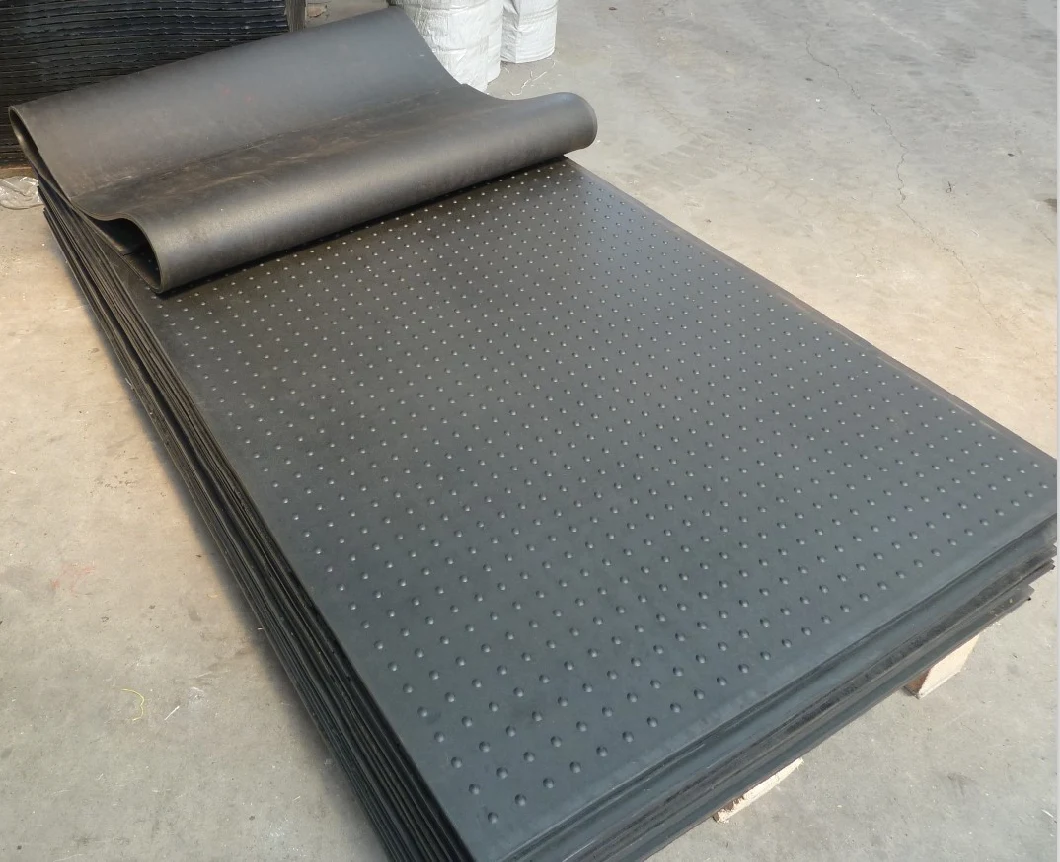 | | |
| --- | --- |
| Name | Animal Rubber Mats |
| Item No. | GM0420 |
| Thickness | 10/1517mm |
| Width | 1m |
| Length | 2m |
| Density | 1.5 |
| Tearing | 2.5mpa |
| Hardness | Shore A 55-65 |
| Tension | 200% |
| Color | Black, red, green or customized |
Animal Rubber Mats Advantages:
1.Rubber bush mounting material:NBR,NR and recycled rubber
2.Easy to be mounted.
3.High quality&competitive price.
4.Excellent physical and mechanical properties.
5.High/low temperature-resistant, wearing-resistant, oil-resistant.
6.Customers' drawings and specifications are available.
7.Packing:most of our goods are packed with fumigation free wood pallets. we know a nice packing helps find a market,so we will pack as your requirements.
8.delivery on time
9.We always offer relative technical support/consultant. Quick response, all your inquiry will be replied.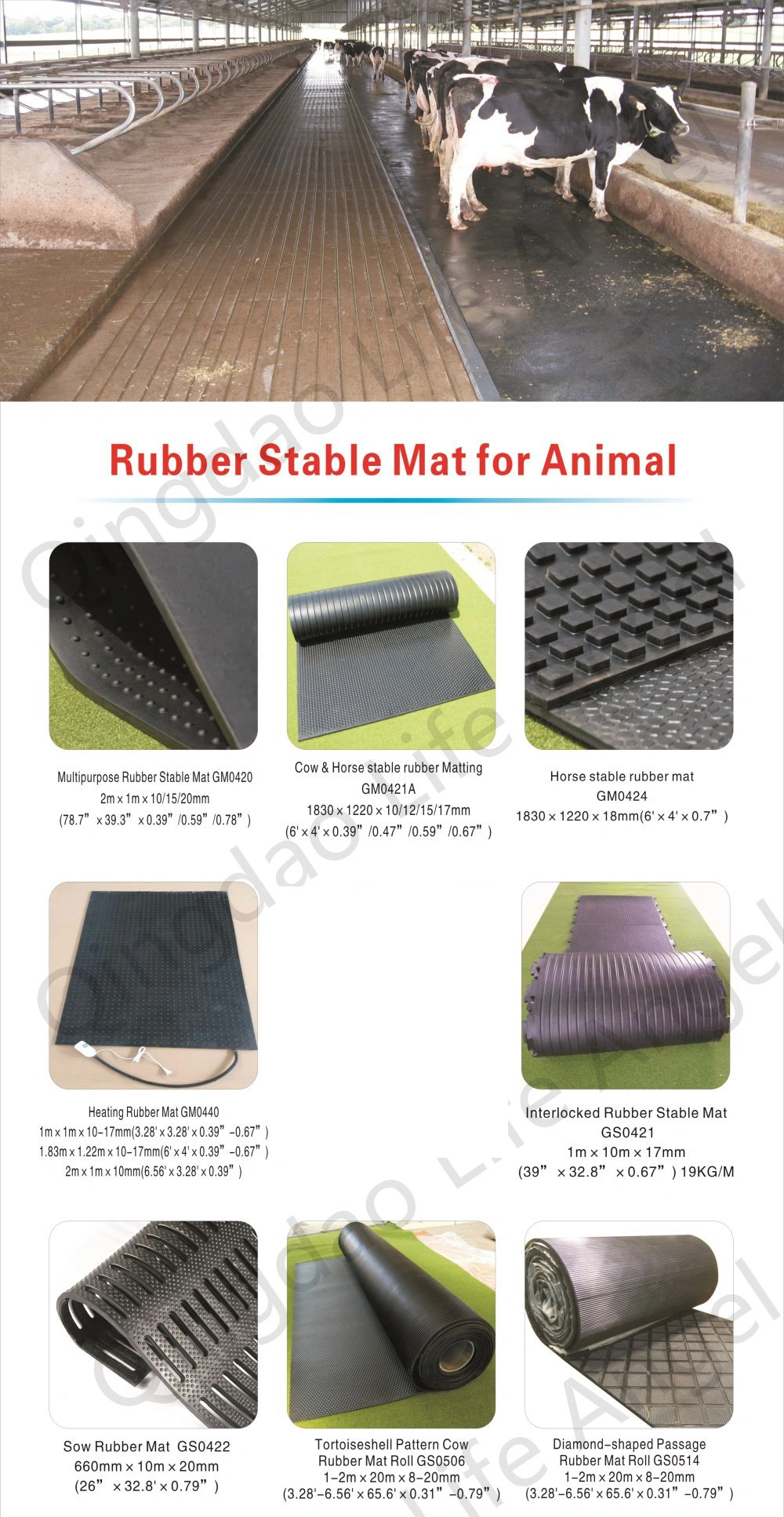 Qingdao animal husbandry pad, rubber mat, rubber oil fence, hole pad, safety mats, anti-skid pads, kitchen rubber pad, rubber sheet rubber flooring Scotch




Rubber pad rubber cushion mat
Wear non slip rubber pad rubber pad color rubber pad fatigue resistant rubber pad Hotel anti-skid pad outdoor rubber pad
Antistatic rubber pad oil resistant rubber pad insulating rubber pad flame retardant rubber pad color rubber mat
Bath mat rubber matAnti-Slip Mat
Abrasion proof rubber plate acid and alkali resistant rubber slab non slip rubber plate color rubber sheet rubber insulation board anti-static rubber sheet
Oil resistant rubber plate rubber board factory Qingdao rubber board industrial rubber sheet rubber fender
Non slip rubber floor wear-resisting rubber floor color rubber floor insulation rubber flooring flame retardant rubber floor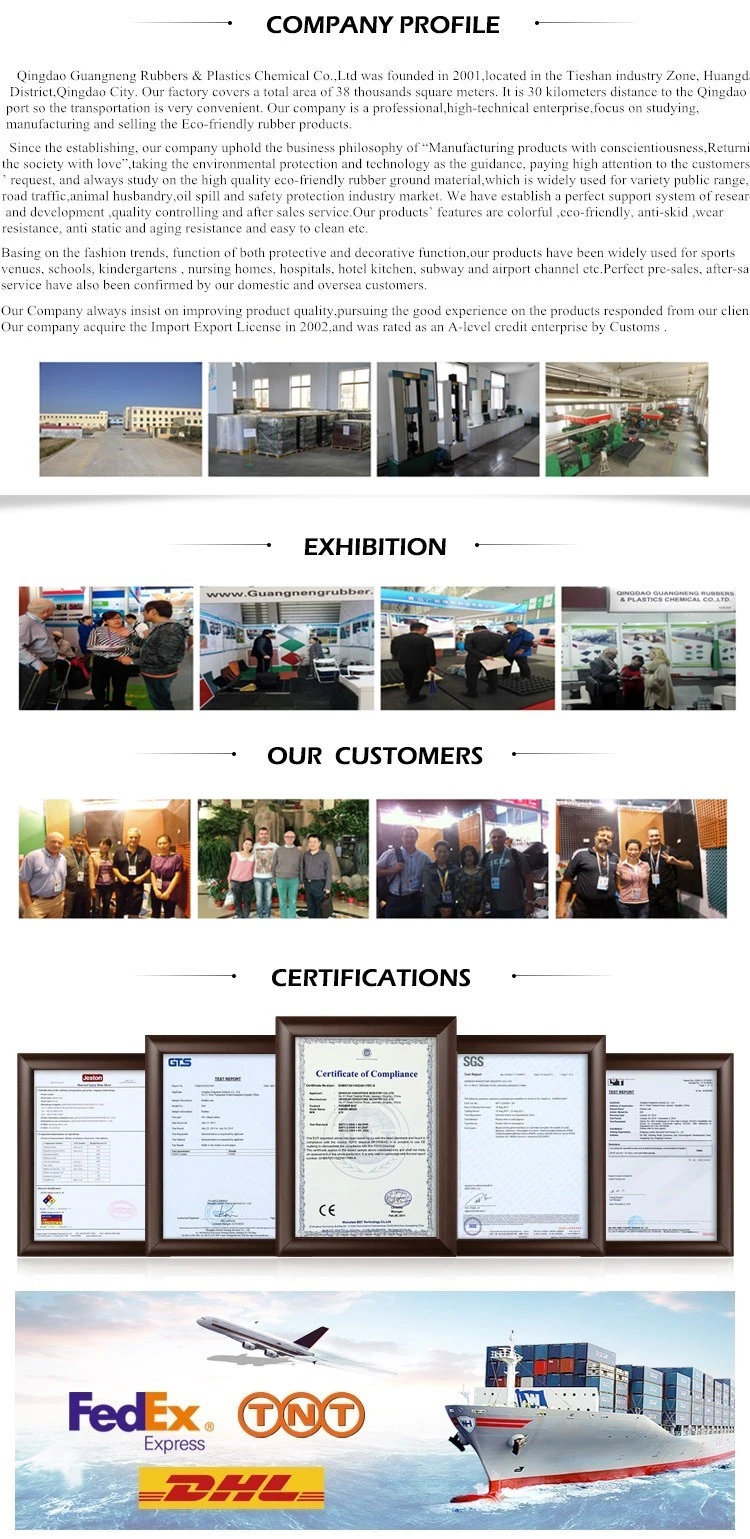 Kiki Meng
Qingdao Life Angel Protection Products Co.,Ltd.
Qingdao Guangneng Rubbers & Plastics Chemical Co., Ltd.